Vancouver is surrounded by seemingly endless hiking trails and mountains to explore.  Massive parks line up one after another.  Mount Seymour Provincial Park, Lynn Canyon Park, Grouse Mountain, Cypress Mountain and the enormous Garibaldi Provincial Park all contribute to Vancouver being an incredible hiking paradise. The variety and convenience of Vancouver hiking trails is astounding!
Vancouver Hiking Trails

Black Mountain

Brunswick Mountain

Burnaby Lake

Burnaby Mountain

Coliseum Mountain

Crown Mountain

Cypress Falls

Deeks Peak

Deep Cove

Deer Lake

Dog Mountain

Goat Mountain

Goldie Lake

Grouse

Hollyburn Mountain

Kitsilano Beaches

Lighthouse Park

Lynn Canyon

Lynn Peak

Mt Elsay

Mt Fromme

Mt Hanover

Mt Harvey

Mt Seymour

Mt Strachan

Mystery Lake

Pacific Spirit

Rice Lake

St Mark's

Stanley Park

The Lions

Unnecessary
Whistler & Garibaldi Trails

Alexander Falls

Ancient Cedars  

Black Tusk  

Blackcomb Mountain  

Brandywine Falls  

Brandywine Meadows  

Brew Lake  

Callaghan Lake  

Cheakamus Lake  

Cheakamus River  

Cirque Lake  

Flank Trail 

Garibaldi Lake 

Garibaldi Park 

Helm Creek 

Joffre Lakes  

Keyhole Hot Springs  

Logger's Lake  

Madeley Lake  

Meager Hot Springs 

Nairn Falls  

Panorama Ridge  

Parkhurst Ghost Town  

Rainbow Falls  

Rainbow Lake  

Ring Lake  

Russet Lake  

Sea to Sky Trail 

Skookumchuck Hot Springs  

Sloquet Hot Springs  

Sproatt  

Taylor Meadows  

Train Wreck  

Wedgemount Lake  

Whistler Mountain

The Goldie Lake trail in Mount Seymour Provincial Park is a cute, self-guided interpretive trail that runs around this small mountain lake. Although it is only 4 kilometres(roundtrip) for the normal loop trail, there are some side-trail variations that can lengthen and vary the route to almost 6k. Flower Lake is one of these trails and well worth the look. Certainly one of the more family friendly hikes on in Mount Seymour Provincial Park when compared to the more rigorous hikes like the nearby Mount Seymour and Mount Elsay hikes. If you are hoping for a swim in an alpine lake then Mystery Lake, also in Mount Seymour Provincial Park is the best bet and also family friendly at just 3 kilometres for the roundtrip hike. Mystery Lake is much nicer for swimming as it is crystal clear and surrounded by rock outcrops ideal for lounging in the sun. More Goldie Lake information click here...

Goat Mountain is a beautiful mountain to hike from Grouse Mountain. It is challenging at times but fairly relaxing overall. It is just 4 kilometres from the Grouse Mountain Chalet and should only take 3-4 hours roundtrip from the top of the SkyRide. If you hike/run the Grouse Grind as well then add 2.9k to the journey there and 3.5k to the return (via the BCMC trail adjacent to the Grouse Grind) to get back to your car. From the Grouse Chalet on Grouse Mountain follow the path under the Peak Chair until you reach the trailhead and hiker check-in station. From here you follow the marked trail to Goat Mountain. You can either hike via Dam Mountain, or take the easier Alpine Trail.  Both are roughly the same distance, but the Alpine Trail is a bit easier.  The trail then leads to Little Goat Mountain and a fork in the trail. Straight goes to the huge Crown Mountain ahead, and right goes to Goat Mountain just .7k away.  With the exception of the last, short climb to the summit of Goat Mountain, which is fairly steep, the trail is only moderately challenging. For a more challenging hike, try the nearby Crown Mountain. More Goat Mountain information click here...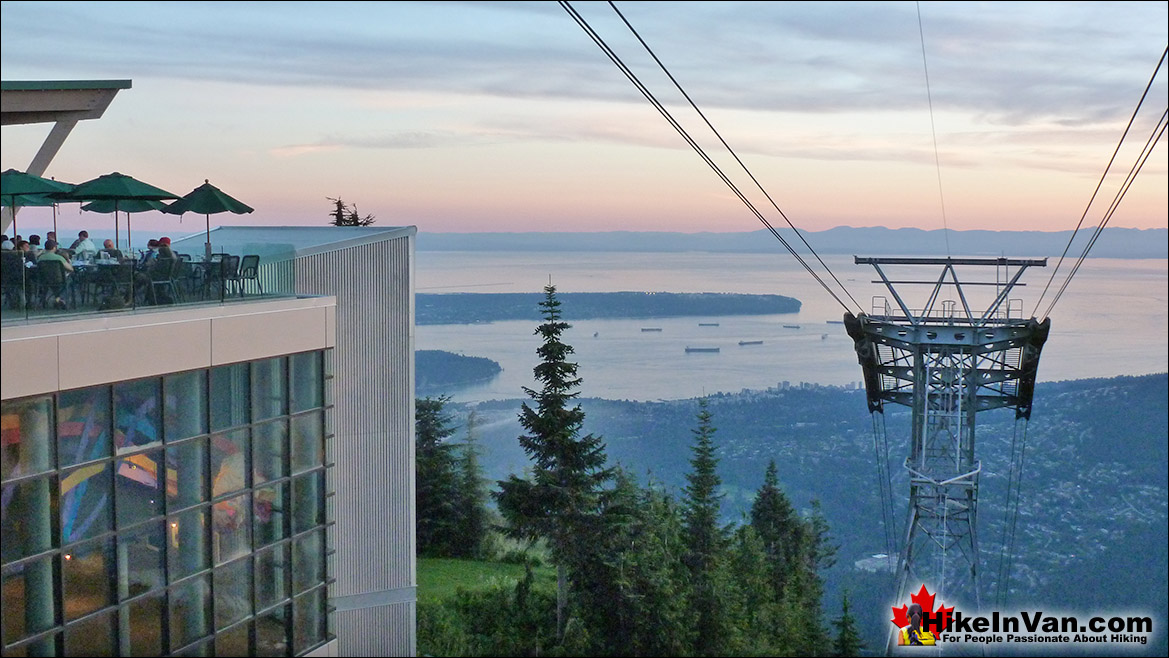 Everyone knows the Grouse Grind as the fantastically popular 2.9k, workout in Vancouver.  What is less known is that it is the gateway, or rather back door to some amazing hiking in Lynn Headwaters Regional Park.  Dam Mountain, Goat Mountain, Crown Mountain, Norvan Falls, Coliseum Mountain, Lynn Peak and quite a lot more lay across the horizon from the top of the Grind.  Whether you start at the base of the Grind or at the top of the SkyRide, the beautifully addictive Grouse Grind is, for many, just the beginning of the trail to so much more. Lynn Headwaters Regional Park begins several kilometres away at the Lynn Valley trailhead and beautiful trails follow Lynn Creek for 7k to Norvan Falls.  The trail then turns into Hanes Valley, connecting to Crown Mountain, Goat Mountain, Dam Mountain and finally leading to Grouse Mountain. The trail from the Lynn Headwaters trailhead to Grouse is about 20k as it carves a giant arc through the valley.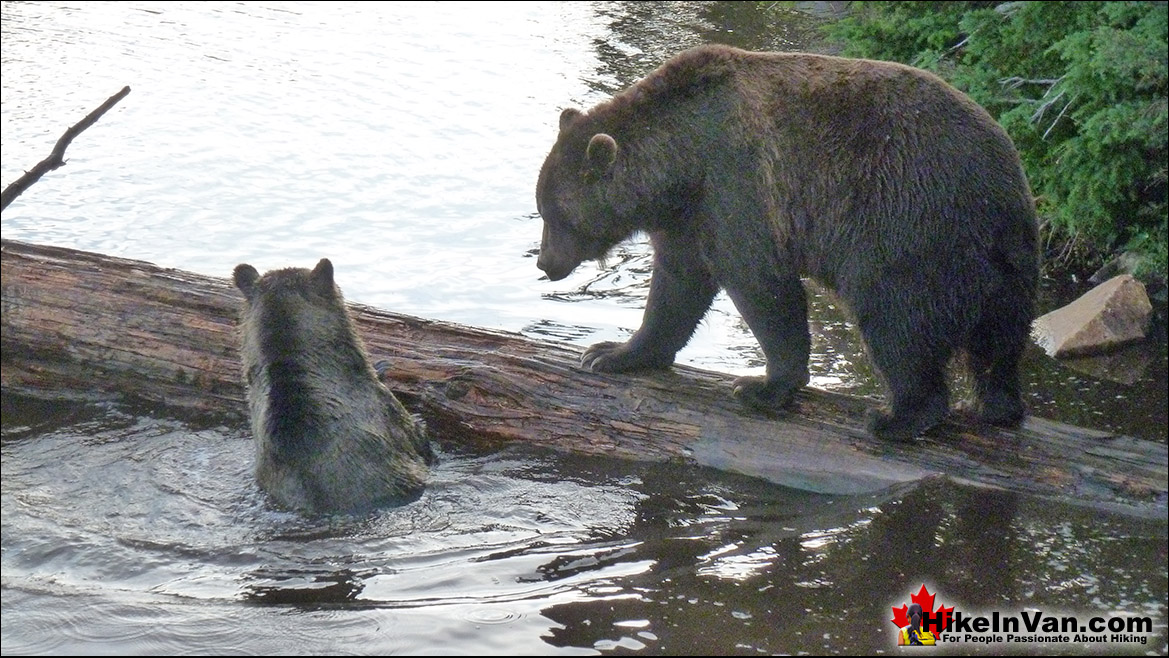 Hollyburn Mountain, in Cypress Provincial Park, is an amazing place to snowshoe or go hiking. The Hollyburn Mountain trailhead is an astonishingly close, 30 minutes from downtown Vancouver. The 30 minute drive is quite something as well. From the always beautiful crossing of the beautiful Lions Gate Bridge, to the incredible views of Vancouver from the approach drive to Cypress Mountain and the Hollyburn Mountain trailhead. You would almost expect that there would be various fees for parking, trail use, etc. But the Hollyburn Mountain snowshoeing and hiking trail is completely free, and also quite convenient. You will likely be able to park withing a few metres of the hiking/snowshoeing trailhead and if you don't happen to own snowshoes, you can rent them at the trailhead for a very reasonable price.  As if it couldn't get better, it does... the trail is so well marked that it can easily be done after dark, as many do.  What a perfect escape from the city. Hollyburn Mountain is a perfect escape to a towering mountain paradise far above Vancouver below.  The city lights are amazing.  From the lights of the Lions Gate Bridge, to the beautifully bright tankers, to the wondrously glowing Vancouver towers.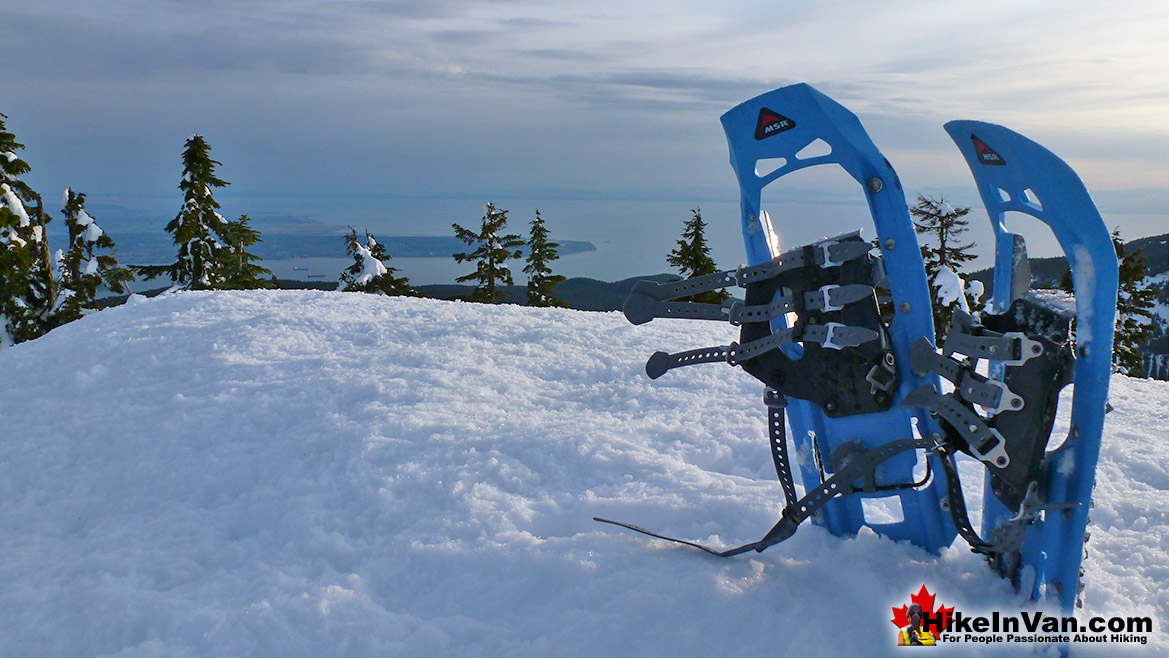 Lighthouse Park is an extraordinarily little known piece of paradise, so close to to Vancouver as to see its tall buildings, yet immersed into a dramatically beautiful coastal rainforest.  A wonderful network of hiking trails winds throughout massive Douglas-fir trees and Western red cedars as well as golden Arbutus trees stretching toward the ocean. There are so many great aspects of this hike.  The first is the beautiful drive to get there.  Marine Drive spectacularly hugs the rugged and steep coast of West Vancouver. This beautiful stretch of road is a great attraction to Lighthouse Park as it takes you along an easily overlooked, yet beautiful area of Vancouver. Another great attraction to the park is the wonderful variation of trails. They stretch out in several directions in the thick forest, each leading to breathtaking ocean viewpoints.  Another is the variety of wildlife in Lighthouse Park. Along with the majestic trees there are the occasional bald eagles, oystercatchers, seagulls, shore crabs, hermit crabs and starfish, among quite a lot else. Another is the seemingly endless array of picnic tables and even better, rock outcrops at the edge of the Georgia Strait and Pacific Ocean beyond.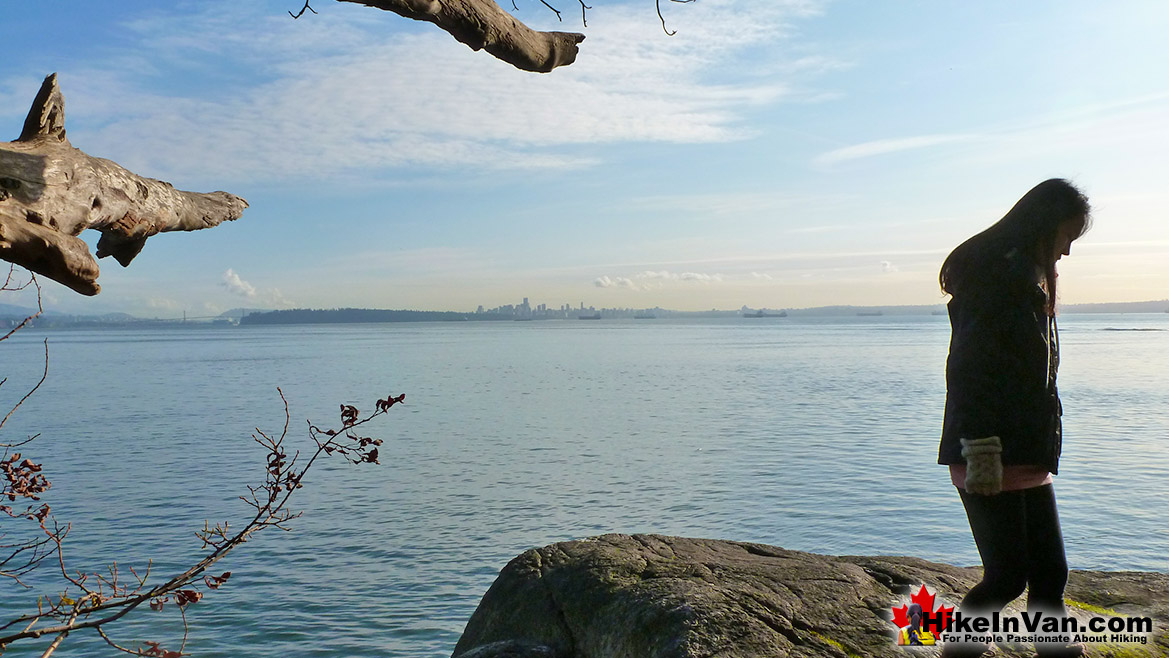 Preview All Vancouver Hiking Trails Here...

Whistler   

Squamish  

Vancouver  

Clayoquot  

Victoria 

West Coast Trail
Hike in Vancouver & the North Shore

Black Mountain

Brunswick Mountain

Burnaby Lake

Burnaby Mountain

Coliseum Mountain

Crown Mountain

Cypress Falls

Deeks Peak

Deep Cove

Deer Lake

Dog Mountain

Goat Mountain

Goldie Lake

Grouse

Hollyburn Mountain

Kitsilano Beaches

Lighthouse Park

Lynn Canyon

Lynn Peak

Mt Elsay

Mt Fromme

Mt Hanover

Mt Harvey

Mt Seymour

Mt Strachan

Mystery Lake

Pacific Spirit

Rice Lake

St Mark's

Stanley Park

The Lions

Unnecessary
Whistler Hiking Glossary

Ablation Zone 

Accumulation Zone  

Adit Lakes 

Aiguille 

Alpine Zone  

Arête  

ARRTI 

Armchair Glacier 

The Barrier  

Battleship Islands 

Bears  

Bench  

Bergschrund 

Bivouac  

Bungee Bridge 

Cairn/Inukshuk  

Carter,Neal 

Chimney 

Cirque 

Cloudraker  

Coast Douglas-fir 

Coast Mountains  

Col  

Columnar Jointing 

Cordilleran 

Cornice  

Corrie Lake 

Crevasse  

Dalgleish,Alec 

Deadfall  

Emerald Forest 

Erratic 

The Fissile  

Fitzsimmons Creek 

Fitzsimmons Range  

Fyles,Tom 

Garibaldi Ranges 

Garibaldi Volcanic Belt 

Gemel  

Glacier Window 

Green Lake 

Hoary Marmot 

Krummholz  

Lithophyte  

Lodgepole Pine 

Moraine 

Mt Garibaldi 

Mt James Turner  

Mountain Hemlock 

Northair Mine  

North Arm 

Nunatuk  

Nurse Stump 

Overlord  

Pacific Yew 

Paper Birch 

Peak 2 Peak  

Rainbow Lodge 

Roundhouse 

Rubble Creek  

Scree 

Spearhead Range 

Tarn 

The Table  

Townsend,Charles 

Usnea  

Waterbar  

Western Hemlock 

Western Redcedar  

Whistler Spruce 

Winram,Mills