Brew Lake is beautiful mountain lake just a short drive south of Whistler and is relatively unknown and seldom hiked. Laying at the base of Mount Brew, Brew Lake lays in a massive alpine valley of enormous erratics.  On first seeing Brew Lake it looks serene, yet wild and hostile.  The lake is surrounded on one side by idyllic tree covered hills and lakeside cliffs and on the other side a brutal looking wasteland of huge boulders sloping up to the sky.
Very off the radar, wild & infrequently hiked
Stunning, dramatic boulder field & windswept trees
Lots of excellent places to put your tent
Not as cold to swim as Joffre, Wedge, Garibaldi
Hut on Mount Brew is a surreal little oasis
Beautiful views of Black Tusk & Daisy Lake
Tricky to find trailhead & tough, steep trail
Lake is not stunning like Joffre, Wedge, Garibaldi
Snow restricts access well into June

Trail is only 6k, but feels like 10k!

Whistler & Garibaldi Hiking

Alexander Falls  

Ancient Cedars  

Black Tusk  

Blackcomb Mountain  

Brandywine Falls  

Brandywine Meadows  

Brew Lake  

Callaghan Lake  

Cheakamus Lake  

Cheakamus River  

Cirque Lake  

Flank Trail  

Garibaldi Lake  

Garibaldi Park  

Helm Creek  

Jane Lakes  

Joffre Lakes  

Keyhole Hot Springs  

Logger's Lake  

Madeley Lake  

Meager Hot Springs 

Nairn Falls  

Newt Lake  

Panorama Ridge  

Parkhurst Ghost Town  

Rainbow Falls  

Rainbow Lake  

Ring Lake  

Russet Lake  

Sea to Sky Trail  

Skookumchuck Hot Springs  

Sloquet Hot Springs  

Sproatt East  

Sproatt West  

Taylor Meadows  

Train Wreck  

Wedgemount Lake  

Whistler Mountain
Hiking into this wasteland of erratics reveals an amazing paradise of small, island forests, cute streams and endless worlds within worlds to explore.  You find yourself wandering along like a kid mesmerized at what you will find next. Brew Lake itself doesn't come close in wow factor to the postcard-perfect alpine lakes such as Wedgemount Lake, Joffre Lakes, Cheakamus Lake or Garibaldi Lake, but I does beat these lakes in other aspects.  Because Brew Lake is outside of Garibaldi Provincial Park few people have heard of it.  More often than not you will have both the lake and entire valley to yourself.  An increasingly rare occurrence elsewhere that gives the place a quiet calm and that strange and satisfying feeling that there are no other humans for quite some distance.  You have that exhilarating wilderness feeling that sometimes gets lost on other Whistler area hikes when you start the trail from a parking lot packed with cars.  The fact that the Brew Lake trail doesn't have a parking lot or proper trailhead actually makes it more mysterious, adventurous and in some ways more fun.  Brew Lake is shallow and absolutely crystal clear. Mesmerizingly clear.  You can look across the lake and see smooth and rounded rocks scattered across the lake bottom. The lake is also relatively small at just a few hundred metres across and unexpectedly warm to swim in. Breathtakingly cold lakes are the norm in the Whistler area, but Brew Lake is an exception.  Try swimming in Wedgemount Lake, Joffre Lakes, Russet Lake, Cirque Lake, Cheakamus Lake or Garibaldi Lake for any length of time and you will be shivering cold. You can manage a minute or two swimming in these lakes, but certainly not 20 or 30 minutes as you can in Brew Lake. There are even some massive, flat topped erratics in the lake to swim to and lounge on. The sun makes them amazingly warm on a sunny day. The edge of the lake surrounded by grass areas littered with erratics making it tricky to find a spot for a tent, but easy to find a place to sit.  Once you do find a place for your tent, further exploration reveals countless other great spots. Grassy clifftops, clearings at the edge of streams.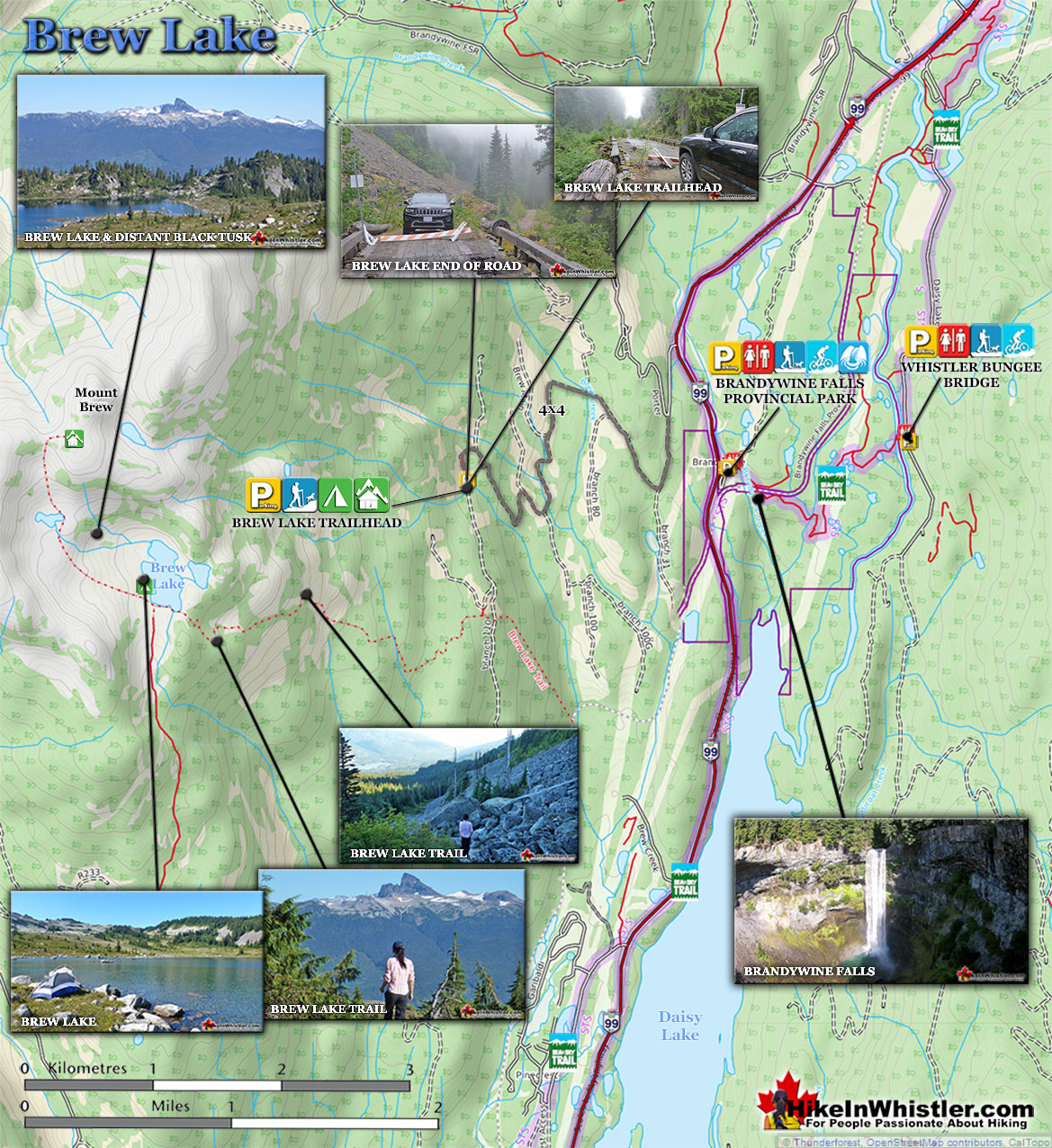 The Overgrown Access Road to the Brew Lake Trailhead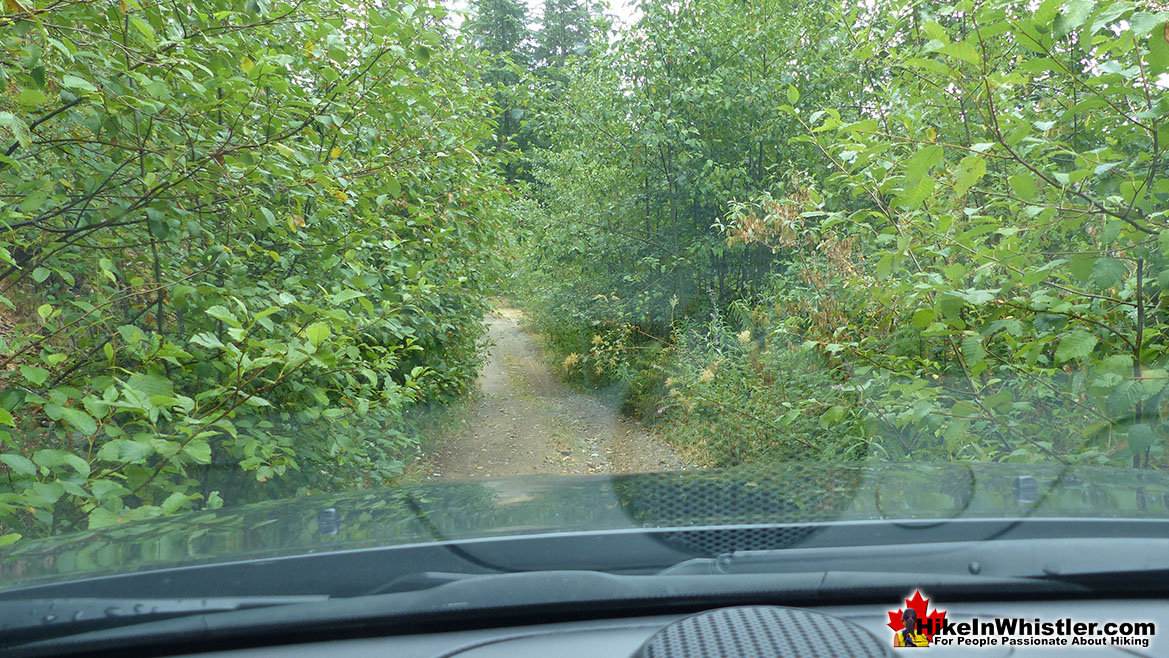 The End of the Access Road to the Brew Lake Trail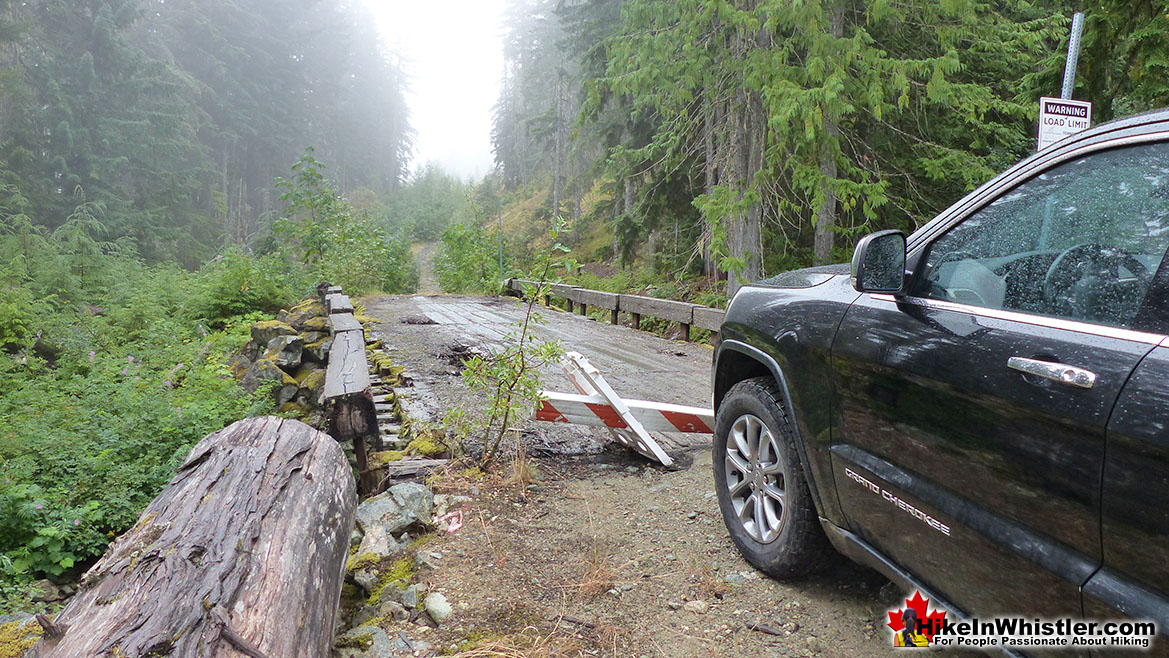 Beautiful Brew Lake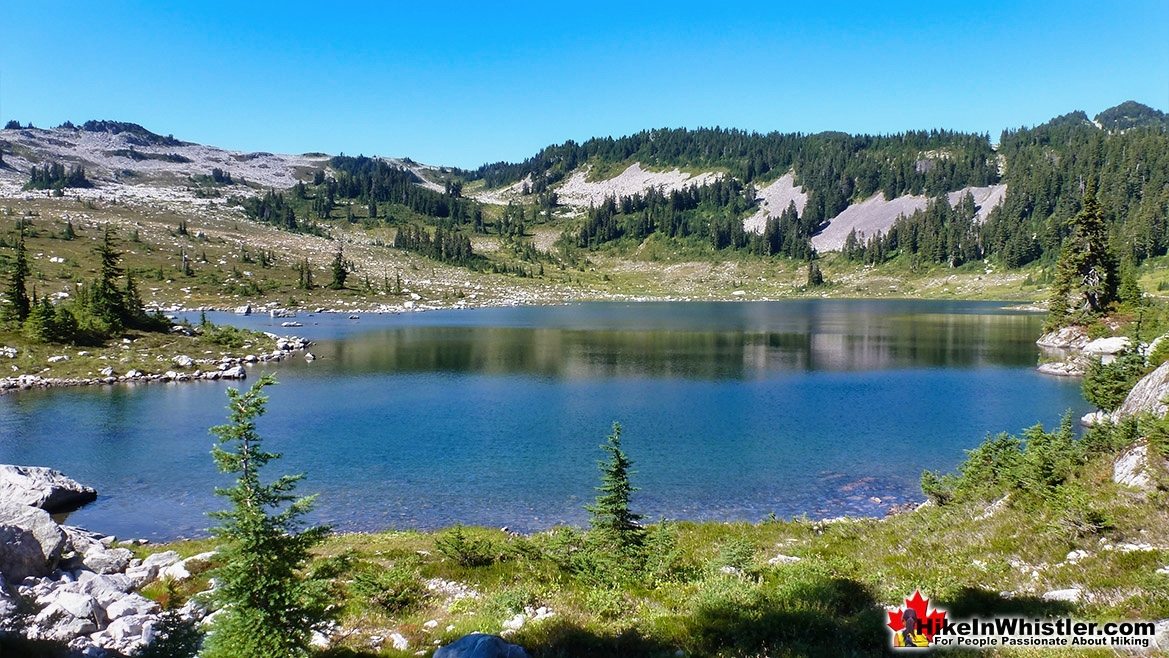 Paradise Campsite at Brew Lake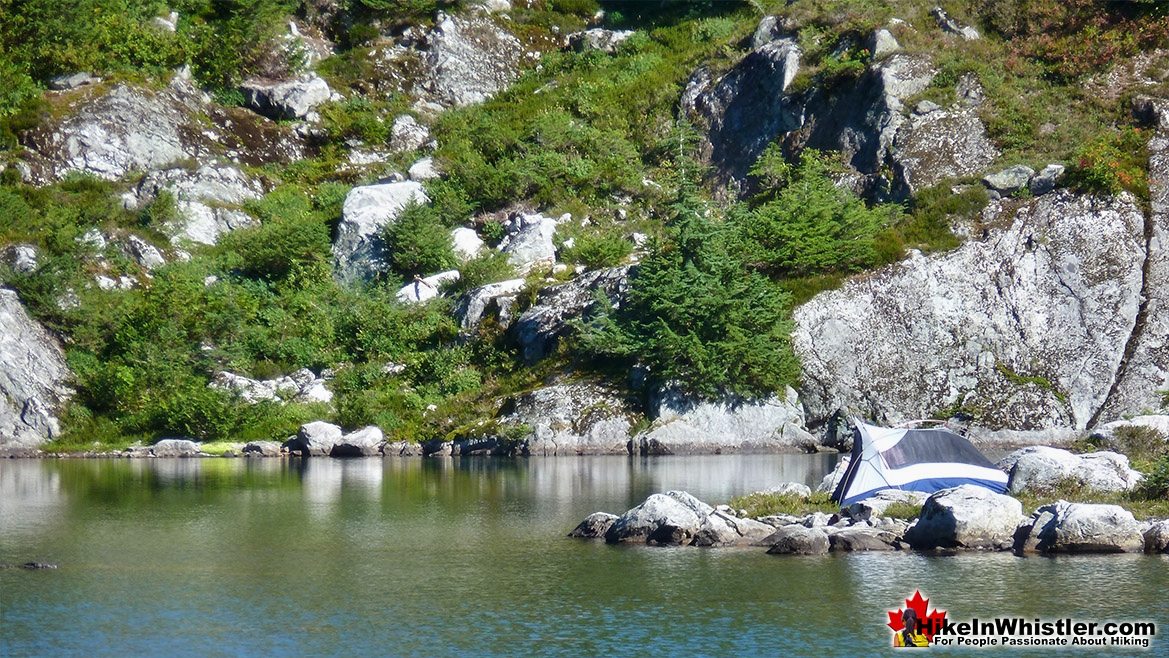 Rugged and Tranquil Brew Lake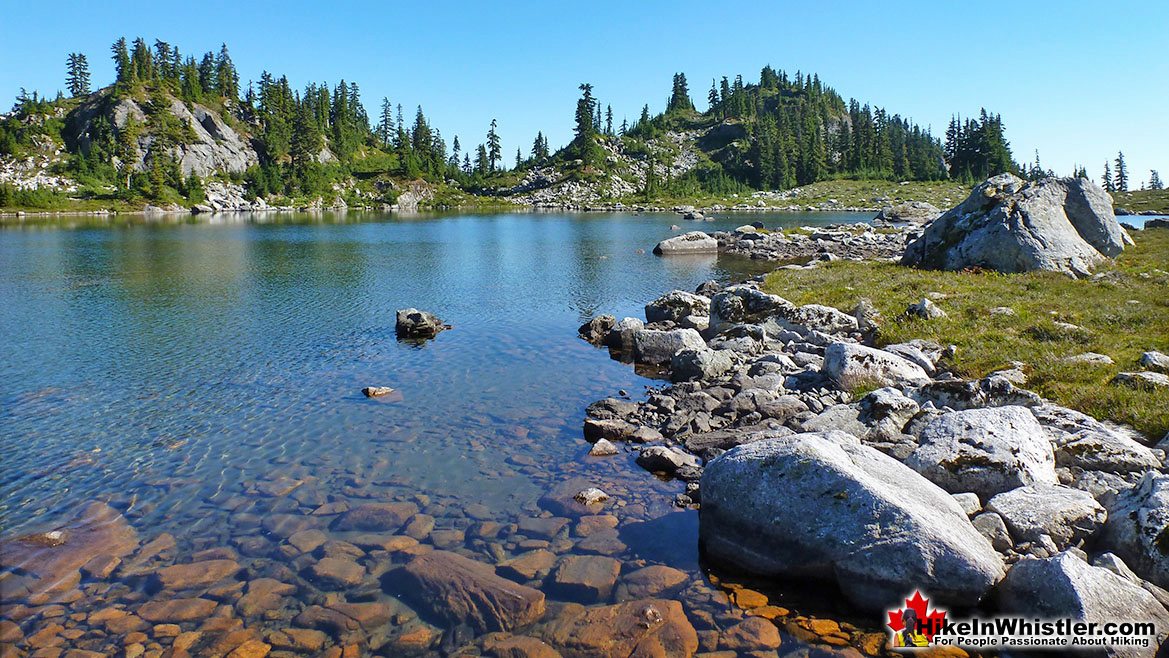 Explore Whistler Hiking Trails!

Explore BC Hiking Trails!