We are proud to be Whistler's best source for snowshoeing information and snowshoe rentals. Whether you want to get out for an afternoon or several days, we will equip you properly for Whistler's amazing snowshoe trails. Perfect for Whistler, our snowshoes come in a variety of sizes  and styles.
Evo Ascent Snowshoes
From the hard core mountain hikers we have MSR Evo Ascent snowshoes perfect for steep and long treks through the mountains. For the more relaxing, day-trips we have Bigfoot snowshoes in a variety of sizes. We rent MSR Evo Ascent snowshoe kits with Cascade Mountain twist lock poles: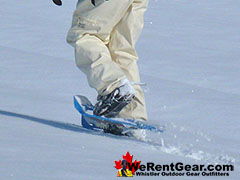 Steel traction rails and brake bars are molded directly into snowshoe decks for a secure grip. Three strap bindings deliver ample, freeze-resistant and glove-friendly security, easily accommodating a wide range of footwear. Injection-molded plastic deck withstands abusive conditions, plus adds unique torsional flex for a deep purchase. Heel lifts give your calves a break on steep terrain. Backcountry-Ready Kit: All-terrain snowshoes and pack-friendly poles make this kit ideal for winter hikers exploring Whistler and Garibaldi Park. Confident Foot Control: Evo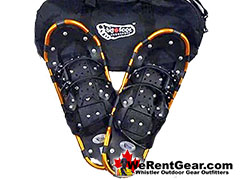 Ascent snowshoes feature secure TriFit™ bindings, edge-to-edge traction, and Televator™ heel lifts for conserving energy on the steeps. Cascade Mountain twist lock poles: Strong, three-section poles pack down easily and feature extended EVA foam grips, anti-shock and lightweight. Also included is a MSR snowshoe bag with hand and shoulder straps as well as external hook and loop attachments for the poles. Reserve here.. We also carry the Bigfoot Elite Series, a lightweight, high performance snowshoe. The combination of top quality materials and sleek ergonomic design improve stability and maneuverability while providing all day comfort you expect from a snowshoe. The tapered design permits a more natural stride under any winter condition allowing for longer hikes. The Hypalon decking provides energetic rebounding while the two extra Snow-Trac side crampons allow you to tackle a wide range of terrain. We proudly rent the best gear, at the best prices, and with the best service!  Our prices include free delivery & pickup anywhere in Whistler! What type or size of footwear will work with snowshoes? Whatever you're most comfortable wearing should work just fine! Our snowshoes are equipped with a dual-ratchet binding system, as well as a fully adjustable heel strap. Reserve here..
Snowshoeing the Flank Trail in Whistler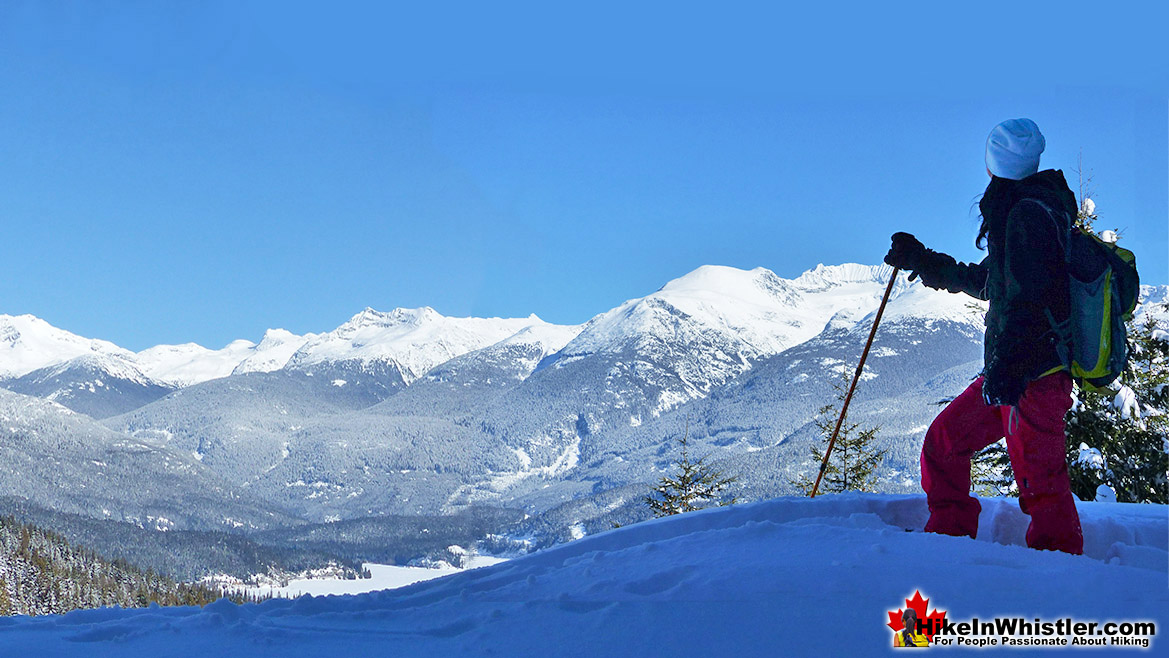 MSR Evo Ascent Snowshoe Review:
Whistler Snowshoe Trails Map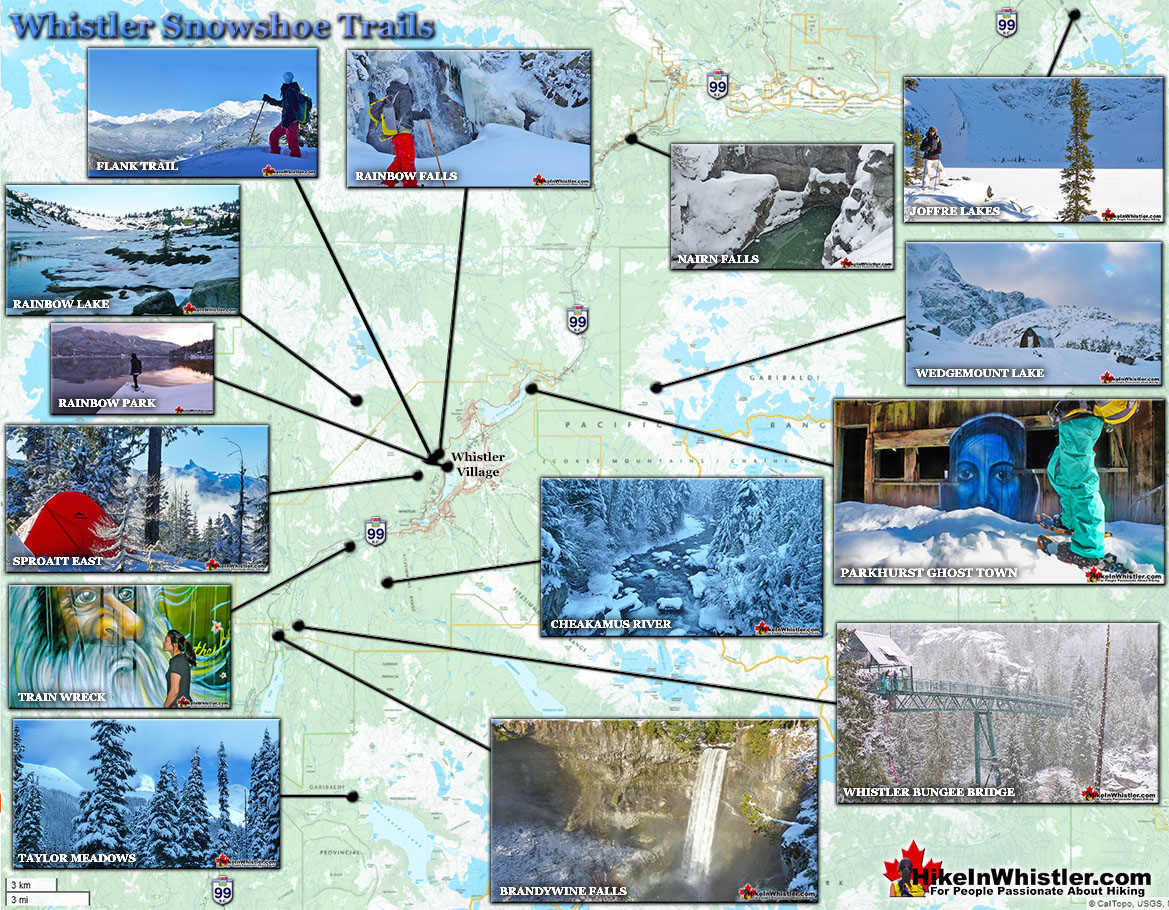 We Make Renting Easy!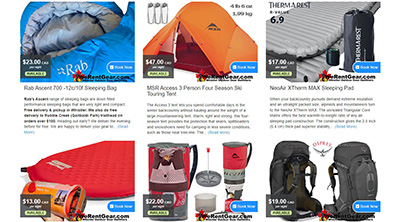 1. Reserve Online
Figure out the gear you would like and book through our reservation system. We will send you a confirmation of the booking and make sure we know where to deliver your gear for you when you get to Whistler. We have the largest inventory of high quality rental hiking and camping gear from Vancouver to Whistler. Our booking page is easy to use and our cancellation policy is amazing. Free cancellations anytime for any reason as long as you let us know more than 24 hours before delivery. If you need to change your delivery or pick up time or location, we don't mind. 
2. Gear Arrives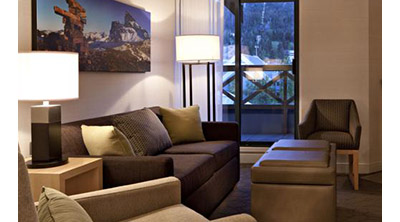 We deliver right to your door anywhere in Whistler and to all Garibaldi Park trailheads except Diamond Head in Squamish. We will be waiting for you at the trailhead when you arrive or if you are already in Whistler at a house, hotel, condo, etc we will deliver and pick up right to your door. We are happy to deliver to your hotel's Front Desk or Bell Desk before your arrival to make your vacation even more worry free! If you would like the gear delivered the day before so you can pack and prepare, let us know when you book and we will make it happen! Prefer to pick up? We have a 24 hour pick up and drop off location 3 minutes from Whistler Village!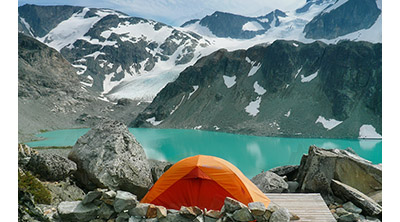 3. Camp in Paradise
 Hike into paradise and camp in beautiful Whistler and incredible Garibaldi Park. With the best quality and highest rated hiking gear money can buy, you will have the trip of a lifetime. We do all the work and you have all the fun!  We rent the best quality and highest rated gear on the market. MSR tents, Osprey backpacks, MSR WindBurner Stove Systems, Rab Ascent 700 sleeping bags, Therm-a-Rest XTherm MAX sleeping pads, MSR Evo Ascent snowshoes and more. We also rent complete hiking gear kits. We can equip one person, couples or large groups with everything you need except food and water! We are proud to be Whistler's best source for rental hiking gear. We have the best gear, the best prices and best service!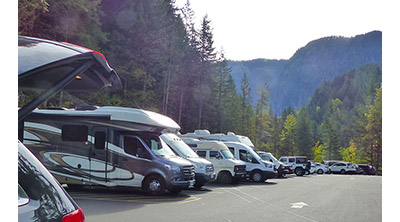 4. Easy Returns
 When you return from your hike, let us know where and when you'd like us to drop by and pick up the gear. Staying at a hotel? Leave the gear with the Bell Desk or Front Desk. Living in Whistler or staying in an AirBnB, just leave the gear outside your door and text us. We will pick it up and you don't need to wait around. We deliver it to you perfectly clean and don't mind if you return it a mess. We have a precise and methodical cleaning and maintenance process and we go to great lengths to ensure the gear you get is like new. Though we don't have a retail location in Whistler, we do have a convenient 24 hour pick up and drop off location near Whistler Village!

Explore Whistler Hiking Trails!
Explore BC Hiking Trails!