Whistler has an absurd number of wonderful and free hiking trails and Parkhurst Ghost Town certainly ranks as one of the most unusual, exotic and interesting. Parkhurst was a little logging town perched on the edge of Green Lake way before Whistler was Whistler.  Up on the ridge where Parkhurst sits, the views are sensational.  Green Lake, with its extraordinary colour fills the view below.
Several routes to get there

Interesting old relics everywhere

Many gorgeous places to camp

Seemingly endless network of trails

Famous Toad Hall house was here!

Stunning views of Green Lake

Many hidden places to explore

Relatively quiet place to hike

Easy access by boat

Trails are unmarked and confusing

Whistler & Garibaldi Hiking

Alexander Falls  

Ancient Cedars  

Black Tusk  

Blackcomb Mountain  

Brandywine Falls  

Brandywine Meadows  

Brew Lake  

Callaghan Lake  

Cheakamus Lake  

Cheakamus River  

Cirque Lake 

Flank Trail 

Garibaldi Lake 

Garibaldi Park 

Helm Creek  

Jane Lakes 

Joffre Lakes  

Keyhole Hot Springs  

Logger's Lake  

Madeley Lake  

Meager Hot Springs 

Nairn Falls  

Newt Lake 

Panorama Ridge  

Parkhurst Ghost Town  

Rainbow Falls  

Rainbow Lake 

Ring Lake  

Russet Lake  

Sea to Sky Trail 

Skookumchuck Hot Springs  

Sloquet Hot Springs  

Mount Sproatt  

Taylor Meadows  

Train Wreck  

Wedgemount Lake  

Whistler Mountain
Blackcomb Mountain and Whistler Mountain out in the distance to the left and Rainbow Mountain across and beyond the lake.  If you have a good look around Parkhurst today, you can find remnants of its past almost everywhere you look.  From the old disintegrating truck from the 50's to the absurdly and improbably located car being consumed by the forest.  What makes Parkhurst Ghost Town such a great hiking trail and destination is where it is located and the trail to get to it.  One route, one of several ways to get to it, runs along the scenic Green River and next to the still active train tracks that run through Whistler.  There always seems to be something to see.  From the beautiful meadow along the train tracks, to the suddenly deep forest where you have to play a game of finding the next, pink tree marker or risk wandering off the trail.  The trail markers are numerous, and though getting lost is inevitable, you can only stray a few metres before, the river or steep terrain push you back onto the marked trail.  Once up on the ridge above Green Lake where Parkhurst is located, the forest takes on a spooky feel.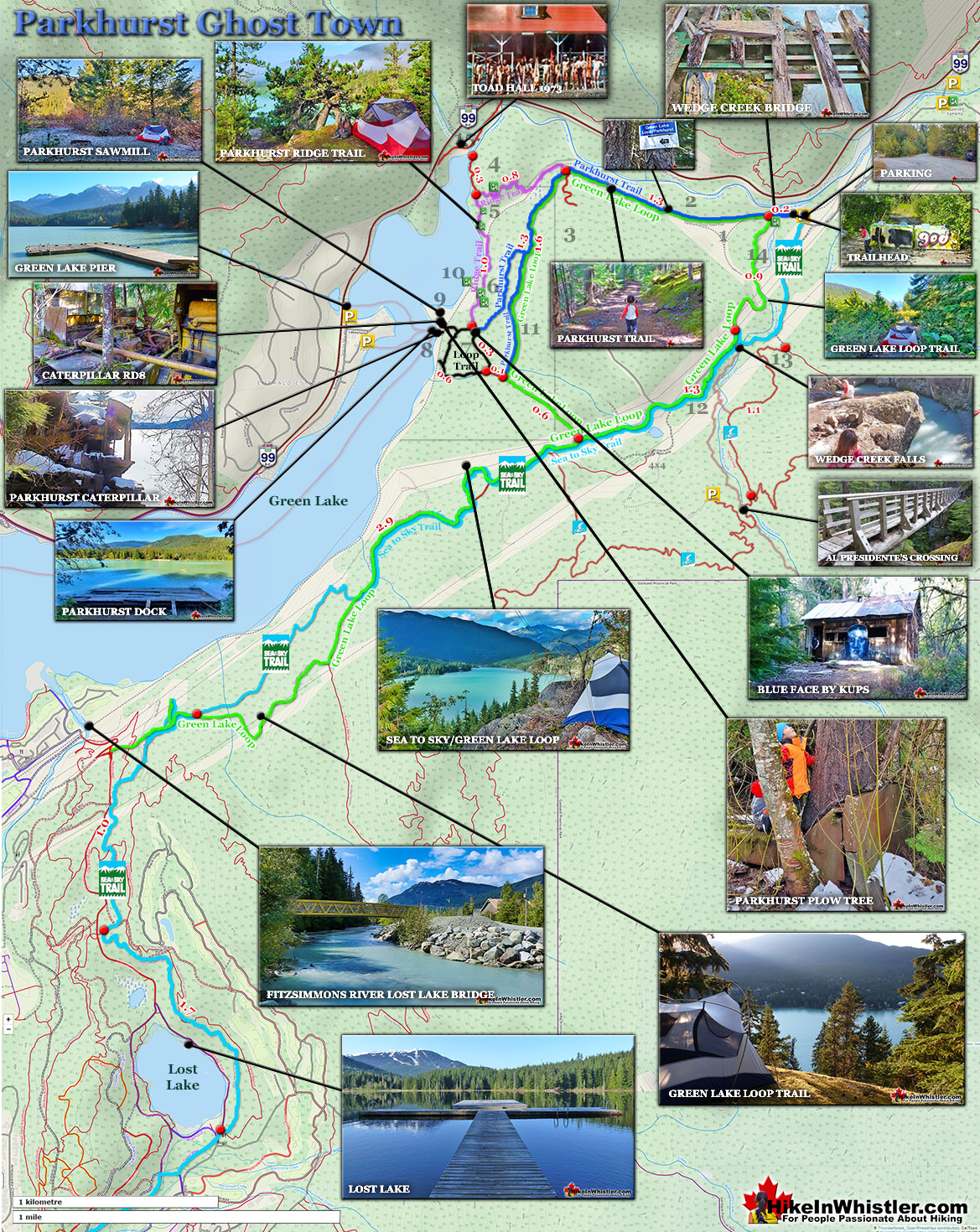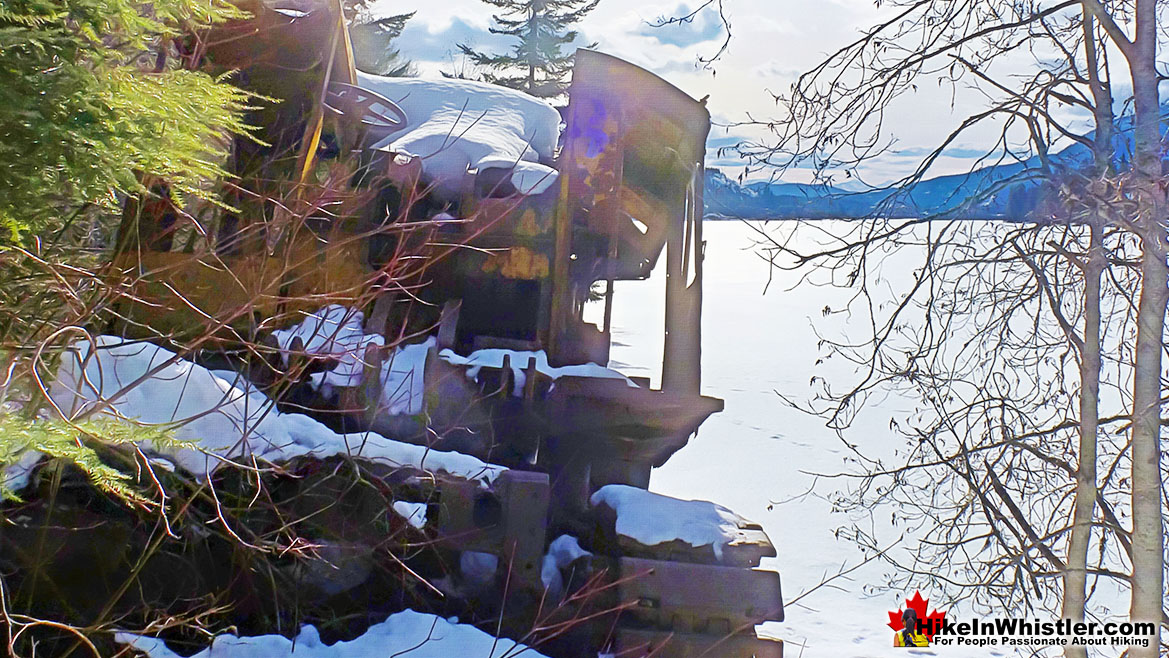 Trees are all far apart and with branches only high up give the forest a unnaturally lifeless look.  As recent as the late 90's a few houses remained standing, but the merciless winters with crushing snow has collapsed all but one house. There are a couple half collapsed relics, but for the most part the town has disintegrated.  Unexpectedly, even in the deep snow of winter, stumbling on remnants of the old town are frequent.  Countless half collapsed houses lay in the picturesque forest that has grown since the town was abandoned.  Finding the abandoned vehicles in the town is like a game as you wander around the maze of trails.  The old rusty car, the even older truck, and an ancient and enormous logging tractor perched as it was decades ago, on the edge of Green Lake.  Quite a marvel to see.  Like a giant museum exhibit that looks like it could still be there in a thousand years from now.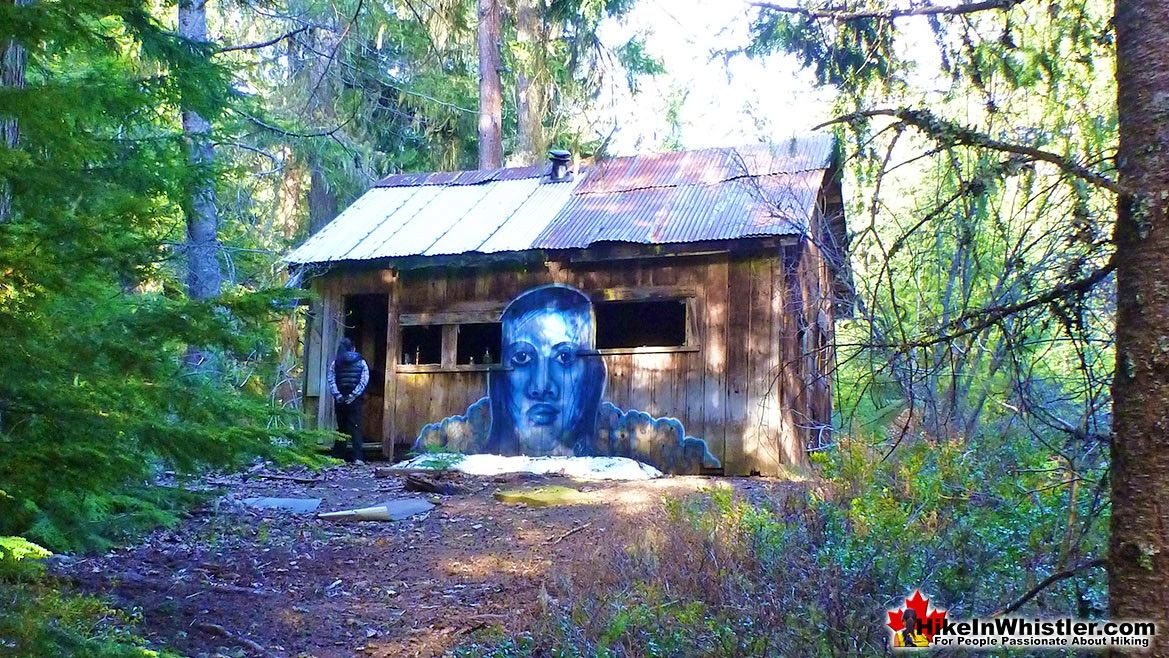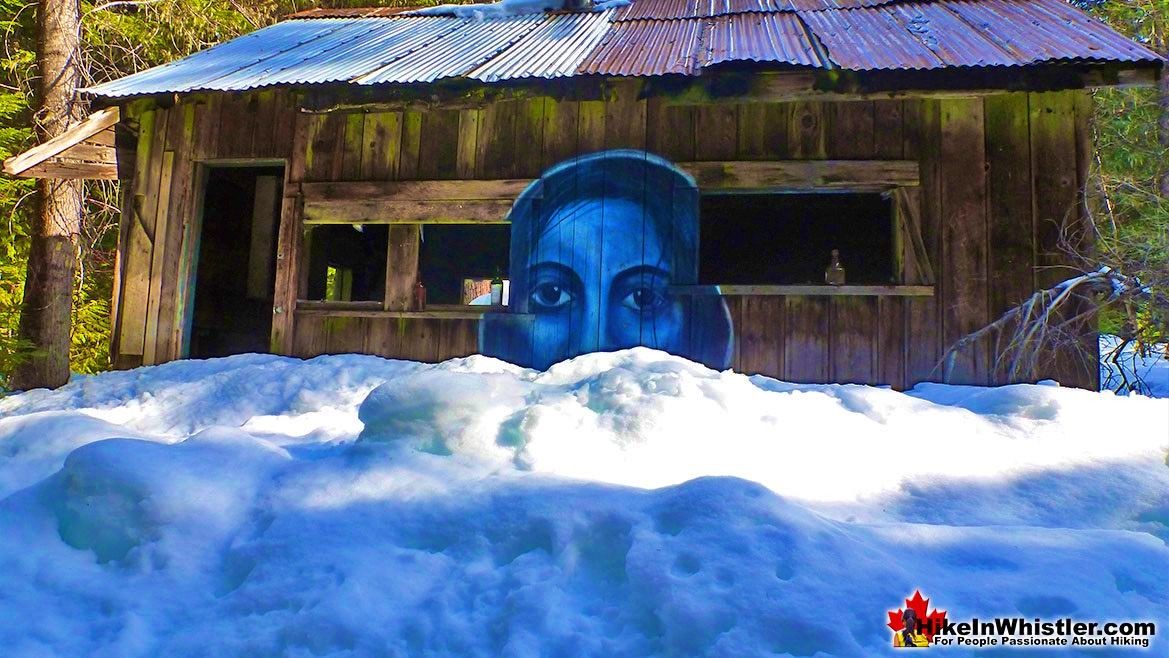 Parkhurst Ghost Town Continued...

Explore Whistler Hiking Trails!

Explore BC Hiking Trails!