Garibaldi Lake is the centre and base for much of the hiking in Garibaldi Provincial Park. The Garibaldi Lake campsite is located on the amazing, turquoise shores of this massive and mostly still wild mountain lake. There are no trails around the edge of the lake except the small section leading to the campsites, so your view is an impossibly coloured lake edged by swaths of forest and a magnificent glacier towering in the distance!
Huge alpine lake in a pristine forest
Extraordinary, turquoise coloured water
Campsites are well laid out next to the shore
Great for swimming, but very cold
Huge glacier is visible across the lake
Black Tusk & Panorama Ridge are near
Fishing is pretty good
Hike past the Barrier on the way to the lake
Some find the first 6 kilometres exhausting
Campsites are crowded together & often full
Whistler & Garibaldi Hiking

Alexander Falls  

Ancient Cedars  

Black Tusk  

Blackcomb Mountain  

Brandywine Falls  

Brandywine Meadows  

Brew Lake  

Callaghan Lake  

Cheakamus Lake  

Cheakamus River  

Cirque Lake  

Flank Trail  

Garibaldi Lake  

Garibaldi Park  

Helm Creek  

Jane Lakes  

Joffre Lakes  

Keyhole Hot Springs  

Logger's Lake  

Madeley Lake  

Meager Hot Springs 

Nairn Falls  

Newt Lake  

Panorama Ridge  

Parkhurst Ghost Town  

Rainbow Falls  

Rainbow Lake  

Ring Lake  

Russet Lake  

Sea to Sky Trail  

Skookumchuck Hot Springs  

Sloquet Hot Springs  

Sproatt East  

Sproatt West  

Taylor Meadows  

Train Wreck  

Wedgemount Lake  

Whistler Mountain
The vibrant colour is astounding and lights up the entire valley surrounded by endless mountains and the magnificent Sphinx Glacier in the distance. Swimming at the campsite is almost essential after a long hike and beautifully surreal. Plunging into the crystal clear water in such a gorgeous place is unforgettable. The water is painfully cold and the glacier fed water is just a few degrees above 0c even during the hot days of summer! The Garibaldi Lake campsite, though beautiful enough as a primary destination, is often just a base camp for further hiking. The summit of Black Tusk is just 6 kilometres from the Garibaldi Lake campsite and takes well under two hours to hike to. Panorama Ridge is a bit further at 7.5 kilometres from the campsite and takes about 3 hours to hike to. Taylor Meadows is a beautiful, often flower filled valley and home to the other main campsite in the area. Another campsite at Helm Creek is located well beyond Black Tusk and Panorama Ridge, on the way to Cheakamus Lake. If you can manage transport, you can start at the Rubble Creek trailhead and finish at Cheakamus Lake trailhead. This allows for a linear route instead of a there and back route. Garibaldi Lake, Taylor Meadows, Black Tusk, Panorama Ridge, Helm Creek and Cheakamus Lake are all beautiful destinations on their own, but combined in a 2 or 3 day hiking expedition are extraordinary.  Reservations are now required for camping at Garibaldi Lake and Taylor Meadows, and must be paid before entering the park. Usually the the trail to Taylor Meadows and Garibaldi Lake reasonably easy to hike through the quickly melting and tracked out snow in late May. Hiking to Black Tusk or Panorama Ridge before mid June is very challenging and potentially dangerous due to lingering snow obscuring the trails. The camping area at Garibaldi Park is well laid out and stretches deep into the forest with dozens of closely packed tent clearings in the forest. The trail to Garibaldi Lake from the Rubble Creek trailhead, just off of the Sea to Sky Highway takes about three hours. You gain a fair amount of elevation, 900 metres in just 9 kilometres, trailhead to lake.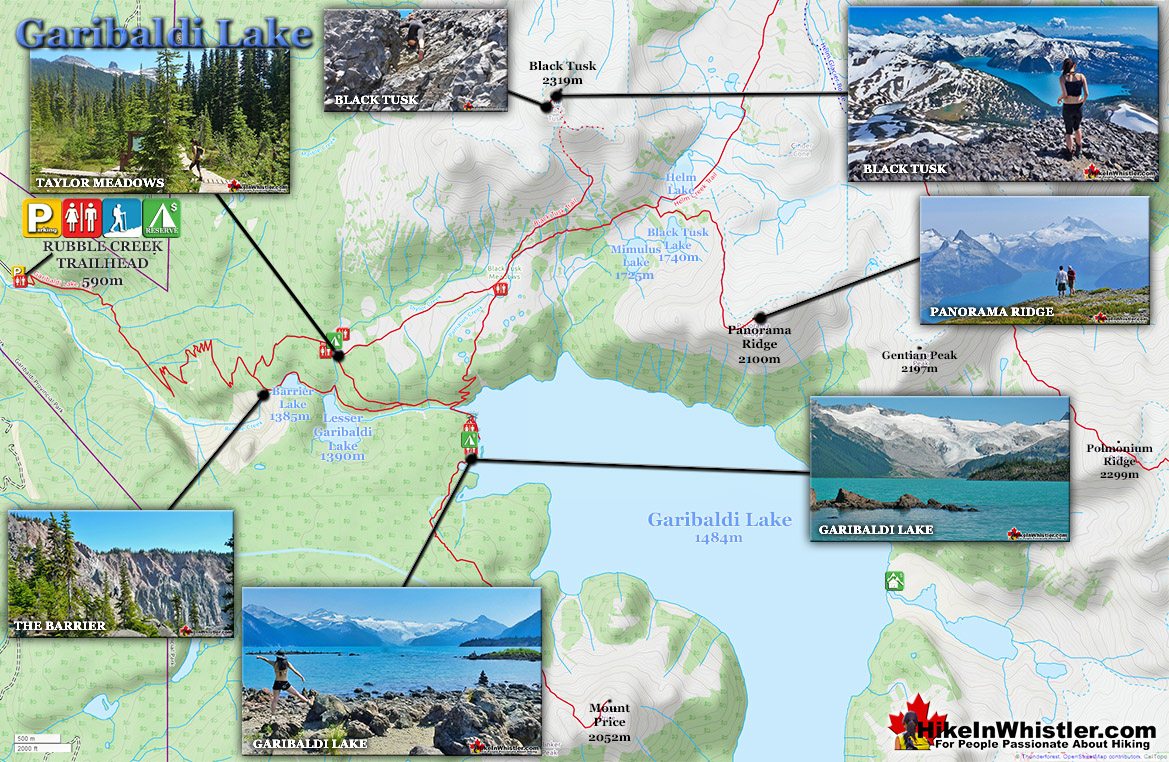 The Barrier on the Trail to Garibaldi Lake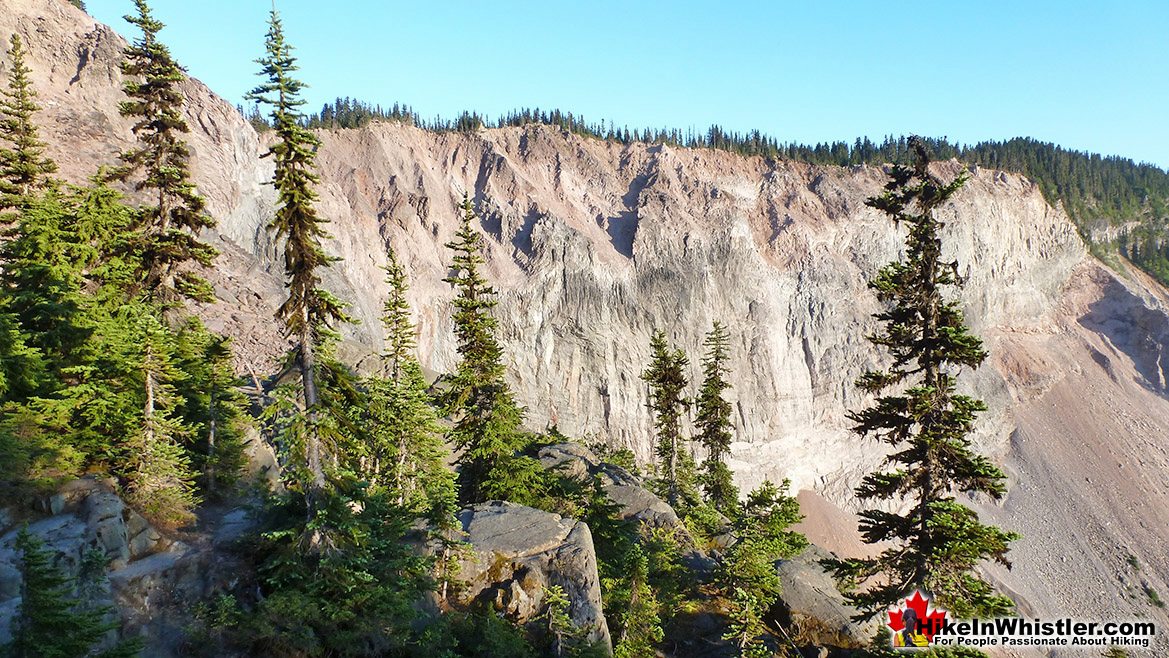 Beautiful Garibaldi Lake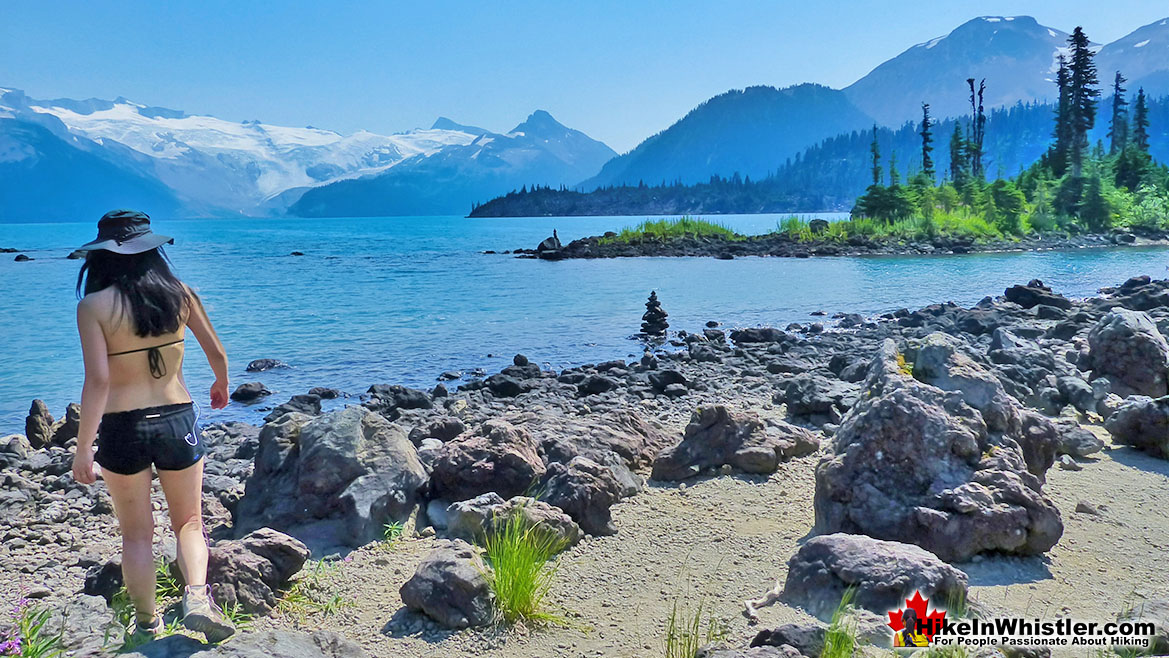 Garibaldi Lake and Distant Sphinx Glacier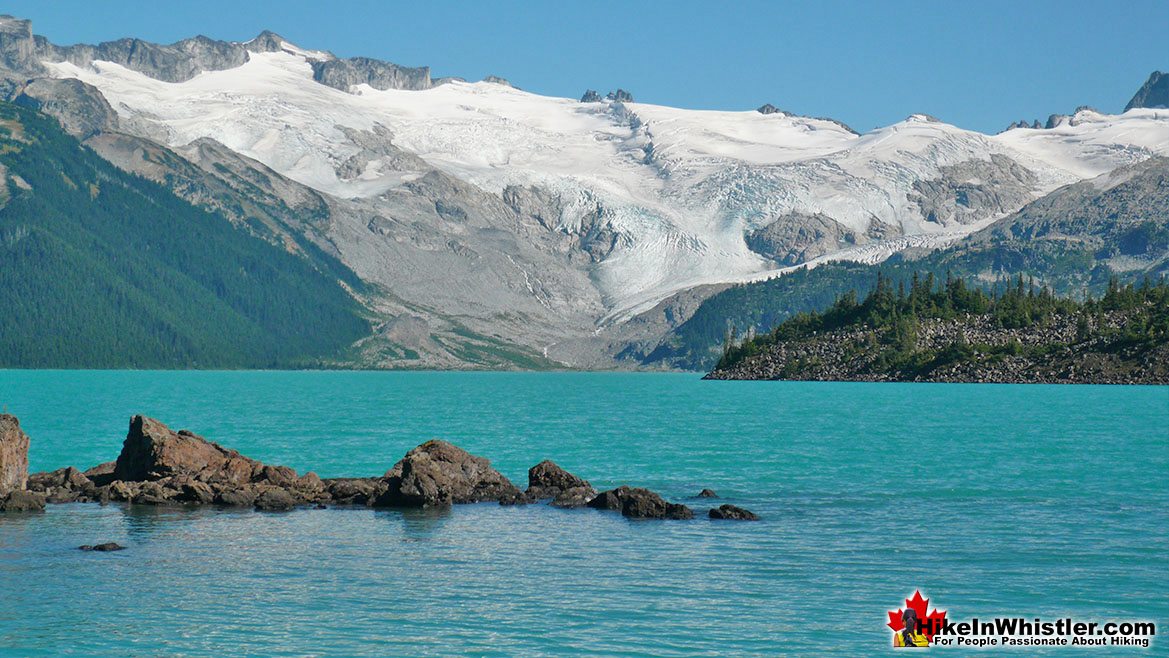 Close Up of Sphinx Glacier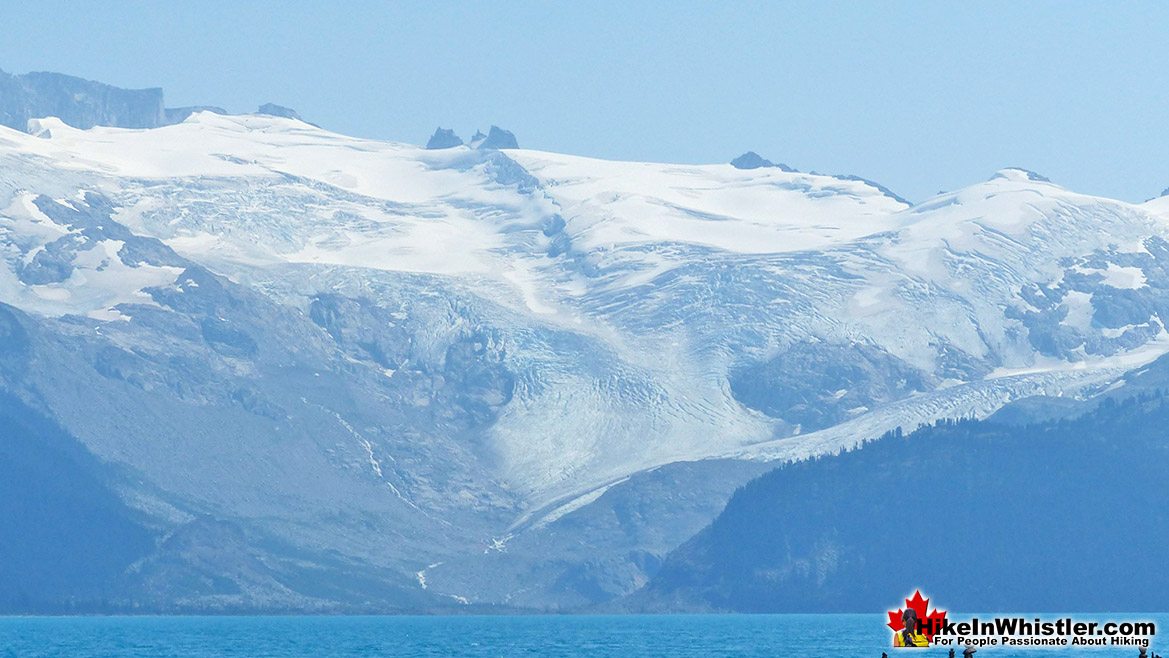 Garibaldi Lake Campsite from Panorama Ridge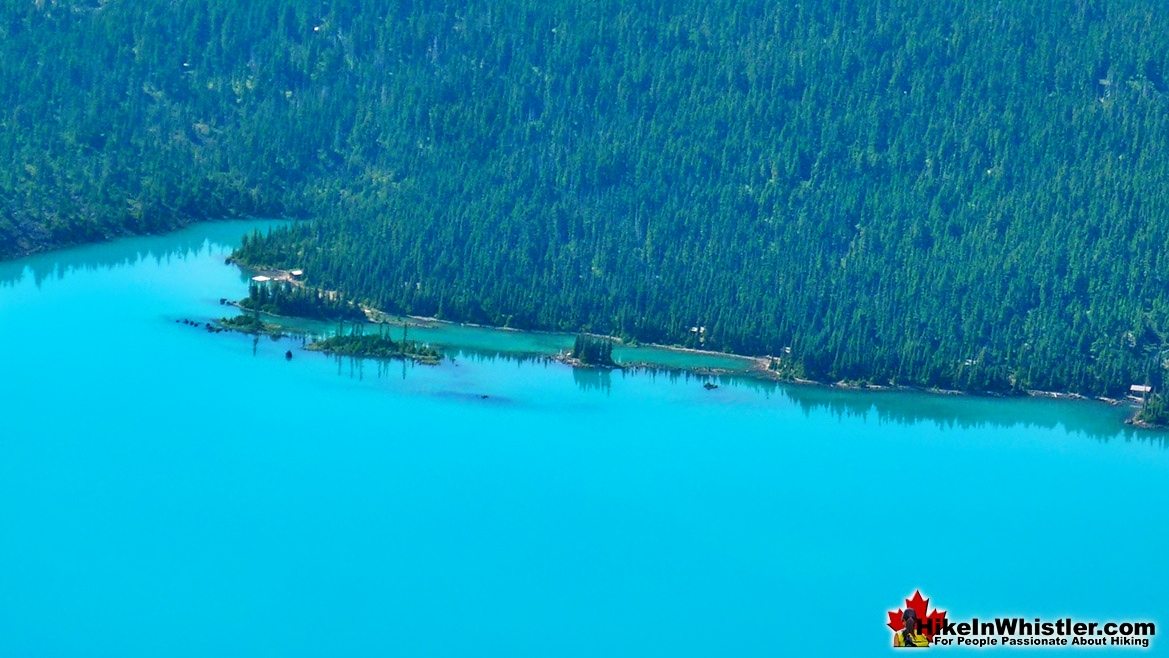 Mountains Around Garibaldi Lake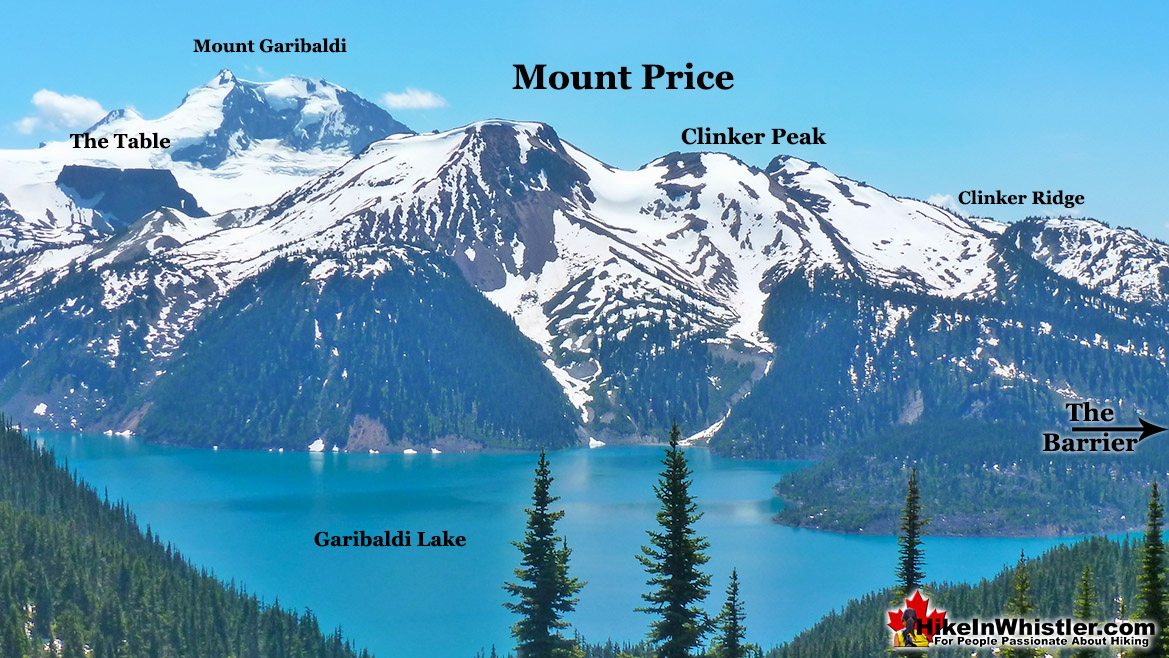 Garibaldi Lake Mountains from Panorama Ridge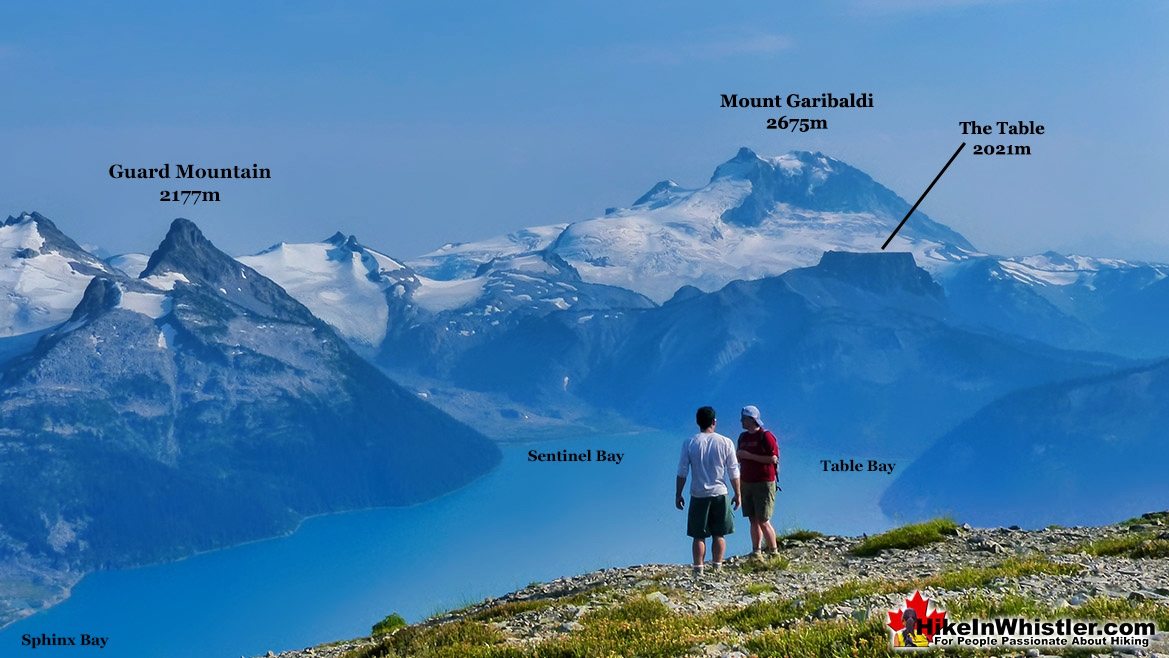 Explore Whistler Hiking Trails!

Explore BC Hiking Trails!