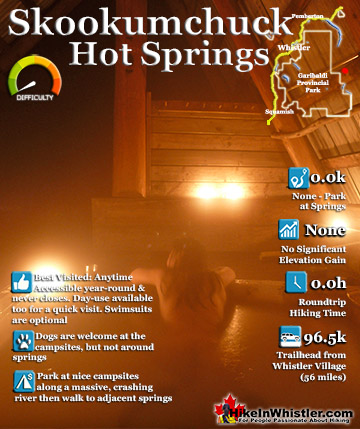 Skookumchuck Hot Springs
, located two hours north of Whistler along the edge of the huge Lillooet River. The name Skookumchuck means "strong water" in the language of the ...
Read more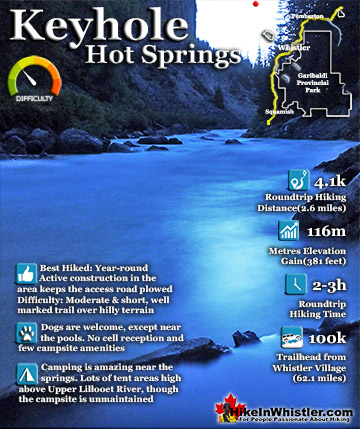 Keyhole Hot Springs
(aka Pebble Creek Hot Springs) is located 100 kilometres from Whistler(Village Gate Blvd).
Closed from Apr 1- Nov 15 due to Grizzly Bears habituated to
...
Read more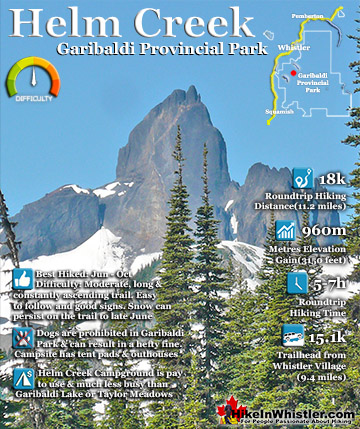 Helm Creek
is a cute, meandering creek that winds its way from beyond
Black Tusk
, down the valley to the wonderful campground that takes its name. From the
Helm Creek
...
Read more