We rent MSR WindBurner Stove Systems. These amazing cook sets include a pot, bowl/mug, gas canister and coffee press, all nested together into a small size. Perfect for overnight expeditions in Whistler and Garibaldi Provincial Park. We proudly rent the best quality hiking gear at bargain prices and with the best service! 
MSR Windburner
Combining award-winning Reactor® technology with the features hikers need most, the MSR WindBurner Stove System is ideal for backcountry adventures and weekend camping alike. Its radiant burner and enclosed, windproof design allow the stove to boil water fast and operate in weather that leaves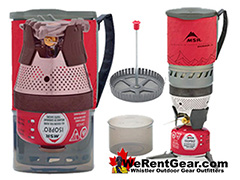 conventional burners in the cold. The integrated cookware with built-in heat exchanger efficiently transfers heat to the lock-on pot so you can enjoy a quick meal or hot drink after a hike, ride or paddle. The all-in-one system nests inside its pot for easy packing and assembly—leaving more time for you to enjoy your adventure. We include the WindBurner Coffee Press which turns your MSR WindBurner Stove System into a rapid, windproof french press coffee brewing machine. The coffee press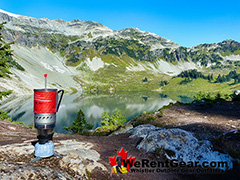 features a durable stainless steel strainer disc and a flexible perimeter gasket to seal out coffee grinds for the freshest, cleanest brew. The whole piece easily disassembles and lays flat for packing with the other components inside your system, so you never have to be without your coffee, whether you're on the road or on the trail.  Integrated System: Compact, all-in-one stove and cookware solution features a secure-locking pot/personal eat-and-drink mug with cozy.  Maximum Efficiency: Radiant burner and heat exchanger deliver faster boil times and more fuel efficiency than conventional stoves that use convective heat only. Windproof Performance: 100% primary air combustion, enclosed design & internal pressure regulator work together to make stove virtually impervious to outside conditions. Compact Design: Conveniently packs the stove burner, 4 oz. (110g) IsoPro fuel canister (included with rental), folding canister stand, and PackTowl® inside the 1.0L Pot. Extra full-sized bowl snaps onto the outside. Modular Versatility: Customizable system works with optional cookware accessories, including the WindBurner 1.0L accessory pot, hanging kit and WindBurner Coffee Press. Reserve here..
Why Do We Rent MSR Windburner Stoves?
We appear to be the only hiking gear rental company in North America that rents complete stove systems. We could rent out basic, cheap camp stoves and avoid all the hassle of maintaining and cleaning these easy to abuse WindBurner stoves. It would be a lot easier and save us a lot of time and headaches, but it would mean that we would be renting out stoves that are less than the best. WindBurner stoves are amazingly compact, lightweight and very efficient. They are also very easy and fun to use. We always aim for the absolute best hiking gear to rent to you, and we are huge fans of these WindBurner stove systems... and they come with a WindBurner Coffee Press and fuel canister nestled inside! Reserve here..
We Make Renting Easy!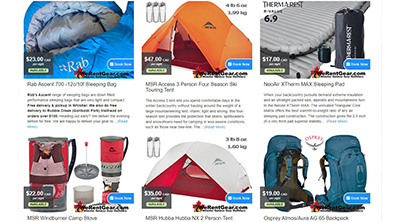 1. Reserve Online
Figure out the gear you would like and book through our reservation system. We will send you a confirmation of the booking and make sure we know where to deliver your gear for you when you get to Whistler. We have the largest inventory of high quality rental hiking and camping gear from Vancouver to Whistler. Our booking page is easy to use and our cancellation policy is amazing. Free cancellations anytime for any reason as long as you let us know more than 24 hours before delivery. If you need to change your delivery or pick up time or location, we don't mind. 
2. Gear Arrives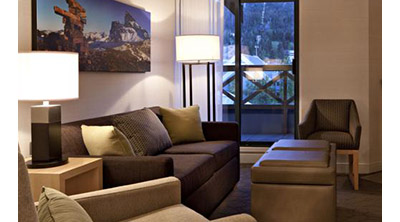 We deliver right to your door anywhere in Whistler and to all Garibaldi Park trailheads except Diamond Head in Squamish. We will be waiting for you at the trailhead when you arrive or if you are already in Whistler at a house, hotel, condo, etc we will deliver and pick up right to your door. We are happy to deliver to your hotel's Front Desk or Bell Desk before your arrival to make your vacation even more worry free! If you would like the gear delivered the day before so you can pack and prepare, let us know when you book and we will make it happen! Prefer to pick up? We have a 24 hour pick up and drop off location 3 minutes from Whistler Village!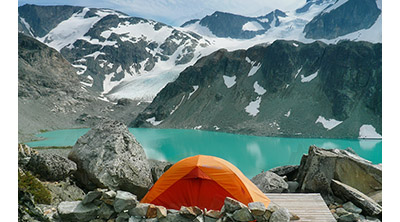 3. Camp in Paradise
 Hike into paradise and camp in beautiful Whistler and incredible Garibaldi Park. With the best quality and highest rated hiking gear money can buy, you will have the trip of a lifetime. We do all the work and you have all the fun!  We rent the best quality and highest rated gear on the market. MSR tents, Osprey backpacks, MSR WindBurner Stove Systems, Rab Ascent 700 sleeping bags, Therm-a-Rest XTherm MAX sleeping pads, MSR Evo Ascent snowshoes and more. We also rent complete hiking gear kits. We can equip one person, couples or large groups with everything you need except food and water! We are proud to be Whistler's best source for rental hiking gear. We have the best gear, the best prices and best service!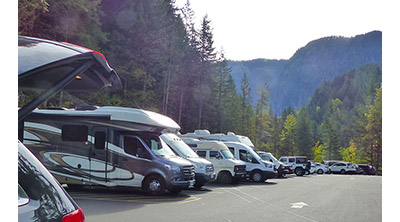 4. Easy Returns
 When you return from your hike, let us know where and when you'd like us to drop by and pick up the gear. Staying at a hotel? Leave the gear with the Bell Desk or Front Desk. Living in Whistler or staying in an AirBnB, just leave the gear outside your door and text us. We will pick it up and you don't need to wait around. We deliver it to you perfectly clean and don't mind if you return it a mess. We have a precise and methodical cleaning and maintenance process and we go to great lengths to ensure the gear you get is like new. Though we don't have a retail location in Whistler, we do have a convenient 24 hour pick up and drop off location near Whistler Village!

Explore Whistler Hiking Trails!
Explore BC Hiking Trails!